300 RPM I-Type Single Shaft BO Motor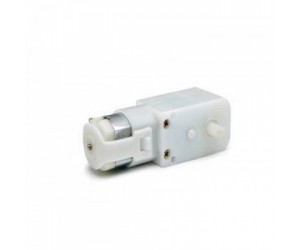 Product Images shown are for illustrative purposes only and may differ from the actual Product. Due to differences in PCB manufacturers, colours, pin mappings, markings & packaging of products/PCBs may also differ from those shown above.
BO(Battery Operated) light weight DC geared motor which gives good torque and rpm at lower voltages. This motor can run at approximately 300 rpm when driven by a single Li-Ion cell. Great for battery operated light weight robots. It can do reverse and forward directions.


Specifications:
Working Voltage 3-12V




No Load Speed: 300rpm +/- 10rpm




No Load Current: 125mA (max.170mA)




Torque: 400gf.cm min 40gm weight








Discuss about this product here