100RPM DC Motor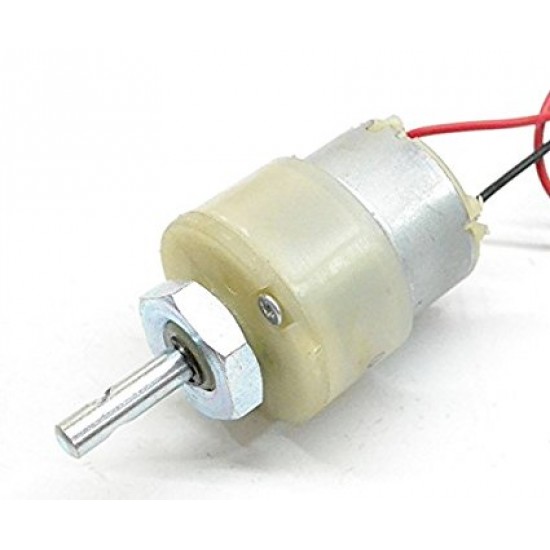 100RPM DC Motor
Stock:

9

Model:

DC-Motor-100RPM

SKU:

PL-125
These motors are simple DC Motors featuring gears for the shaft for obtaining the optimal performance characteristics. They are known as Center Shaft DC Geared Motors because their shaft extends through the center of their gear box assembly.
This DC Motor – 100RPM – 12Volts can be used in all-terrain robots and a variety of robotic applications. These motors have a 3 mm threaded drill hole in the middle of the shaft thus making it simple to connect it to the wheels or any other mechanical assembly.
General Description
DC motor used for vaious applications like robotics, momentary projects etc. The output shaft has a hold for best mounting for wheels and pulleys.
Specification:
Output RPM: 100 rpm
Input Voltage: 6-12 V
Stall Current: 500 - 600 mA
Shaft length: 2.4 cm
Shaft diameter: 6mm with internal hole
Motor weight: ~100gms