IC 7400 - Nand Gate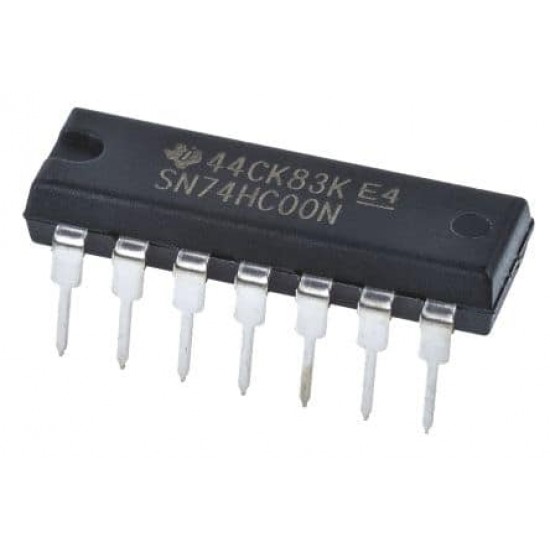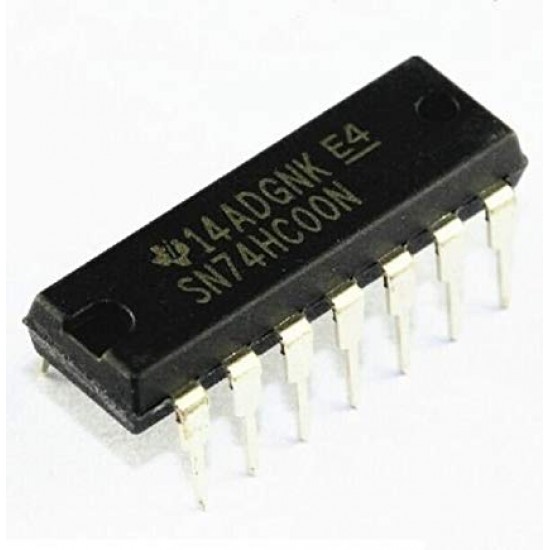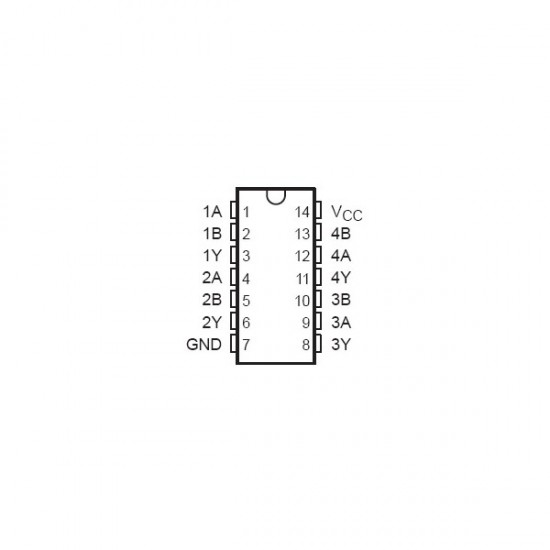 IC 7400 - Nand Gate
Stock:

10

Model:

IC-7400-NAND-Gate

SKU:

PL-631
7400 IC is 14 pin DIP version of the popular NAND Gate IC.
The 7400 series contains hundreds of devices that provide everything from basic logic gates, flip-flops, and counters, to special purpose bus transceivers and arithmetic logic units (ALU). Specific functions are described in a list of 7400 series integrated circuits. Some TTL logic parts were made with an extended military-specification temperature range. These parts are prefixed with 54 instead of 74 in the part number.
7400 IC are coming with diffrent manufacuturers due to that reason any 7400 IC (different series) will shipped depends upon the Stock availability
Features:
Wide Operating Voltage Range of 2 V to 6 V

Outputs Can Drive Up to 10 LSTTL Loads

Low Power Consumption: ICC 20-µA (Maximum)

Typical tpd: 8 ns

±4-mA Output Drive at 5 V

Low Input Current: 1 µA (Maximum)

On Products Compliant to MIL-PRF-38535 All Parameters Are Tested Unless Otherwise Noted. On All Other Products, Production Processing Does Not Necessarily Include Testing of All Parameters.
Applications:
AV Receivers
Portable Audio Docks
Blu-ray Players and Home Theater
MP3 Players or Recorders
Personal Digital Assistants (PDAs)
Power: Telecom or Server AC/DC Supply
(Single Controller: Analog and Digital)
Solid State Drives (SSDs): Client and Enterprise
TVs: LCD, Digital, and High-Definition (HDTV)
Tablets: Enterprise
Video Analytics: Server
Wireless Headsets, Keyboards, and Mice
Datasheet: