Wire Stripper & Cutter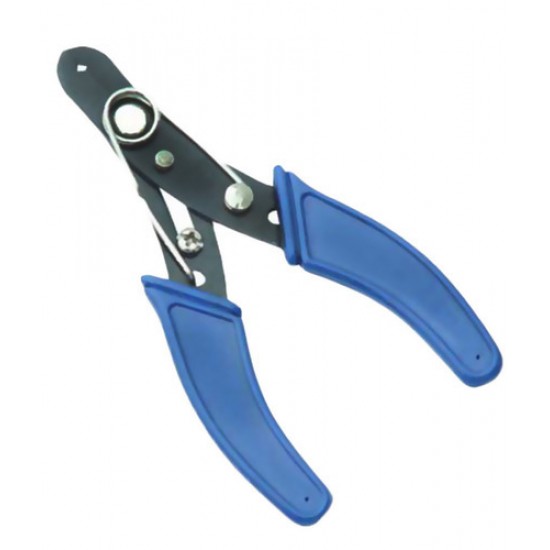 Wire Stripper & Cutter
Stock:

12

Model:

Wire-Stripper-Cutter

SKU:

PL-123
A wire stripper is a small, hand-held device used to strip the electrical insulation from electric wires.
A simple manual wire stripper is a pair of opposing blades much like scissors or wire cutters. The addition of a center notch makes it easier to cut the insulation without cutting the wire. This type of wire stripper is used by rotating it around the insulation while applying pressure in order to make a cut around the insulation.

Since the insulation is not bonded to the wire, it then pulls easily off the end. This is the most versatile type of wire stripper.