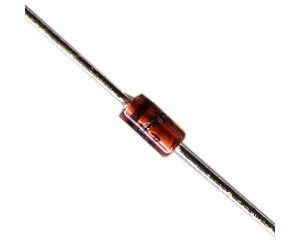 Product Images shown are for illustrative purposes only and may differ from the actual Product. Due to differences in PCB manufacturers, colours, pin mappings, markings & packaging of products/PCBs may also differ from those shown above.
This is a 3.3V Zener Diode 1/2 watt rating
This is a complete series of 1/2 Watt Zener Diode Voltage Regulators with tight limits and better operating characteristics that reflect the superior capabilities of silicon-oxide passivated junctions. All this is in an axial-lead, transfer-molded plastic package that offers protection in all common environmental conditions.
3.3V Zener Diode
Discuss about this Product