MQ-2 (Smoke Sensor)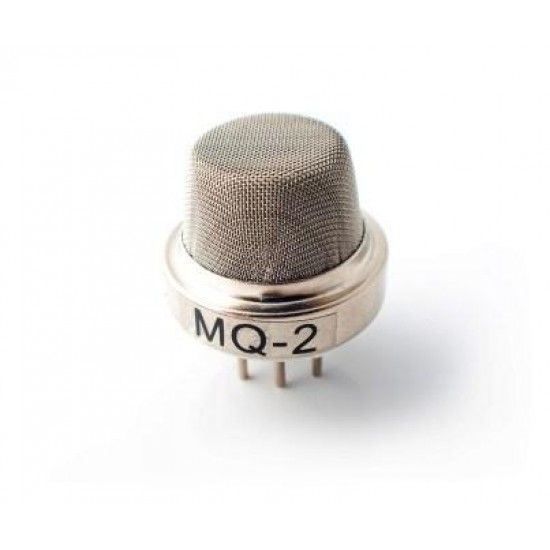 MQ-2 (Smoke Sensor)
Stock:

5

Model:

MQ-2

SKU:

PL-406
MQ - 2 is a flammable gas and smoke sensor detects the concentrations of combustible gas in the air and outputs its reading as an analog voltage.
Specifications
• Operating Voltage: 4.5V to 5V DC.
• High sensitivity to smoke and flammable gasses
• Good sensitivity to Combustible gas in wide range
• Interface type: Analog
• Long life and low cost
Package Content
MQ - 2 Smoke and Flammable Gas sensor
Application
• They are used in gas detecting equipment for smoke and flammable gasses in family and industry or car.
• Portable Gas Detector.
Precaution
The gasses detected by these gas sensors can be deadly in high concentrations. Always be careful to perform gas tests in well ventilated areas.
Note
THESE GAS SENSOR MODULES ARE NOT DESIGNED FOR OR APPROVED FOR ANY APPLICATION INVOLVING HEALTH OR HUMAN SAFETY. THESE GAS SENSOR MODULES ARE FOR EXPERIMENTAL PURPOSES ONLY.
How to use Gas sensor with Arduino uno r3