PN532 NFC RFID Module V3 Reader Writer Breakout Board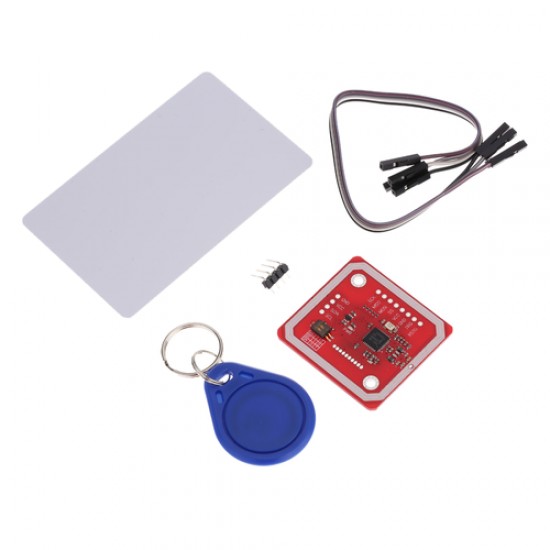 PN532 NFC RFID Module V3 Reader Writer Breakout Board
Stock:

1

Model:

PN532-RFID-Mod

SKU:

PL-815
NFC (Near Field Communication, NFC), also known as the short-range wireless communication, high frequency wireless communication technology is a short-range, allowing for non-contact-point data transfer between the electronic device (within ten centimeters) to exchange data . The technology consists of a contact-free radio frequency identification (RFID) evolved, backward compatible RFID, first developed by Sony and Philips each success, mainly for mobile phones and other handheld devices to provide M2M (Machine to Machine) communication. Because of the near-field communication has a natural safety, therefore, NFC technology is considered in areas such as mobile payment has great application prospects. Meanwhile, NFC because it compared to other wireless communication technology security is better networking between schools and enterprises Chinese objects alliance as a "security dialogue" between the machines.
Features:
Plug and Play compatible
Board in the antenna, support communication distance 5cm ~ 7cm
On-board level shifter, standard 5V TTL for I2C and UART, 3.3V TTL for SPI
Can work in RFID read / write mode
Can work in 1443-A card or a virtual card mode
Can exchange data with other NFC devices, such as Android phones
Interface Data Interface
I2C is the default data interface. Users can also take advantage of leads according to their needs change pin data transmission, such as serial, SPI, etc.