HC-06 Bluetooth Module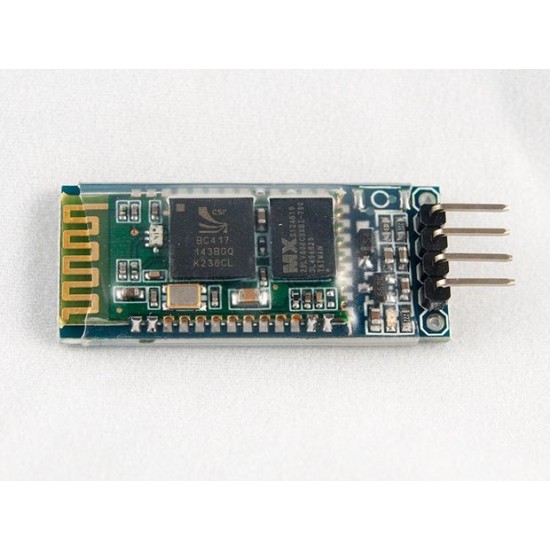 HC-06 Bluetooth Module
Stock:

3

Model:

HC-06-Bluetooth

SKU:

PL-750
The HC06 is a Serial port Bluetooth module which having fully qualified Bluetooth V2.0+EDR (Enhanced Data Rate) 3Mbps Modulation with complete 2.4GHz radio transceiver and baseband. It uses CSR Blue core 04‐External single chip Bluetooth system with CMOS technology and with AFH (Adaptive Frequency Hopping Feature).
Features:
Typical ‐80dBm sensitivity.

Up to +4dBm RF transmits power.

Low Power 1.8V Operation, 3.3 to 5 V I/O.

PIO control.

UART interface with programmable baud rate.

With integrated antenna.

With edge connector.

Slave default Baud rate: 9600, Data bits:8, Stop bit:1,Parity:No parity

Auto‐connect to the last device on power as default.

Permit pairing device to connect as default.

Auto‐pairing PINCODE:"1234" as default.

Auto‐reconnect in 30 min when disconnected as a result of beyond the range of connection.