Sound Sensor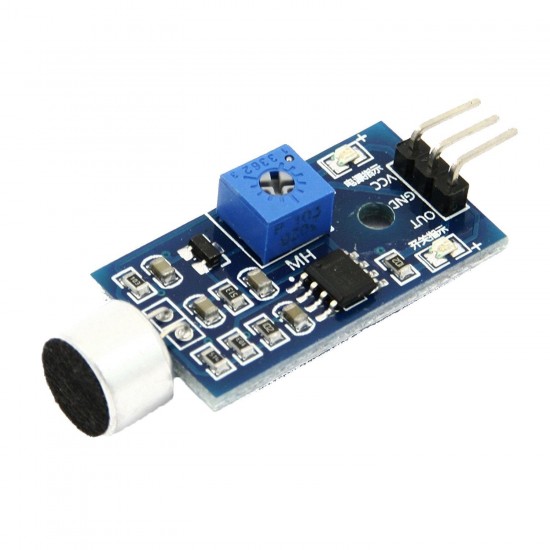 Sound Sensor
Stock:

9

Model:

Sound-sensor

SKU:

PL-334
This board listens to incoming sound through MIC. When it detects sound activity it generates output for a preset amount of time.
The output duration of the high signal can be adjusted by user using the onboard potentiometer. This output can be given to microcontroller directly. During silence there is no output from board. This board is useful in making projects where sound activation features are required like Security Camera which takes pictures upon sound activity. You can also make a robot which moves when it hears a sound and stops on detecting silence. Although this board is not intelligent to separate different sounds this is a low cost alternative for sound controlling applications.

Specifications
Operating Voltage: 4.5V to 5V DC.

High sensitivity condenser microphone for sensing.

Onboard visual indicator (LED).

Sensitivity adjustment through the potentiometer.

Output HIGH duration can be adjusted upto 3 seconds.

Compact design and easily mountable.

Simple 3 PIN header interface.

Digital output.
Package Contents:
Sound Sensor

3 pin connecting wire
Application
Sound Controlled Robot
Getting Started with Sound sensor ans Arduino