Turbidity Sensor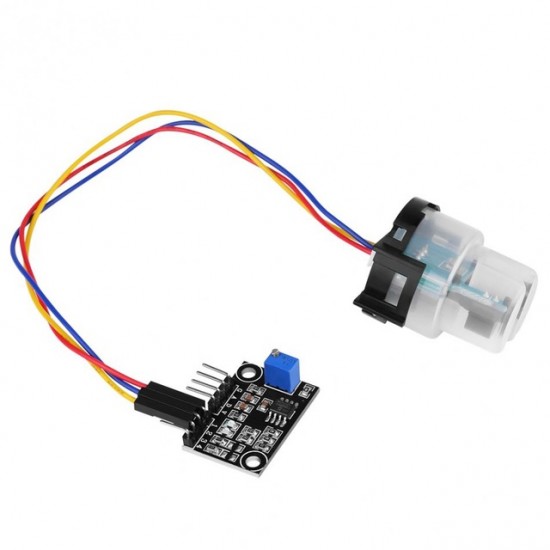 Turbidity Sensor
Stock:

4

Model:

Turbidity-Sensor

SKU:

PL-824
Turbidity Measurement is one of the key test in water quality monitoring. Turbidity basically means the quantity of suspended particles in water which makes the water look cloudy. Turbidity sensors measure this amount of suspended particles and are extensively used in dish washers and washing machines.Turbidity sensor is basically an optical sensor consisting of a IR Transmitter and receiver. It works on the principle of refraction of wavelength between photo transistor and diode. More details on working of Turbidity Sensor.
Specifications:
Working voltage: DC 5V;
Working current: 30mA [MAX];
Response time: <500ms;
Insulation Resistance: 100MΩ [Min];
operating temperature: -30 C -80C;
Storage temperature: -10-80 C.