Mini RS232 MAX3232 Level To TTL Level Converter Board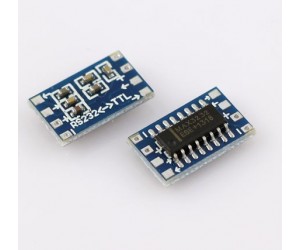 Product Images shown are for illustrative purposes only and may differ from the actual Product. Due to differences in PCB manufacturers, colours, pin mappings, markings & packaging of products/PCBs may also differ from those shown above.
A converter board for electrical levels Chip Model: MAX3232CSE
Voltage Range: 3~5V Max.
Baud Rate: No more than 120kbps
Dimension: 15.875mm x 9.398mm x 2.54mm
Discuss about this product here