LoRa RA-02 PCB Module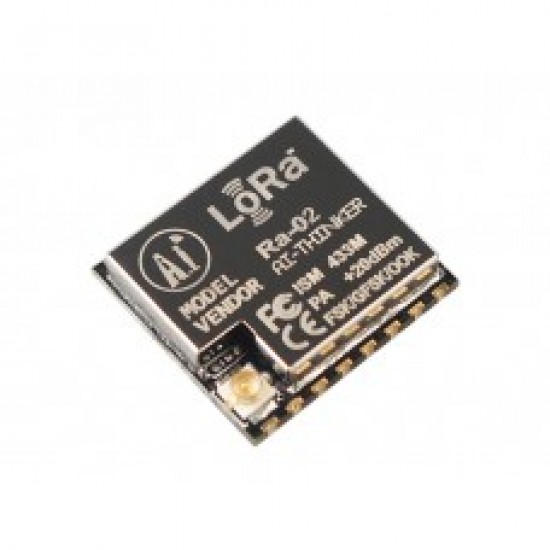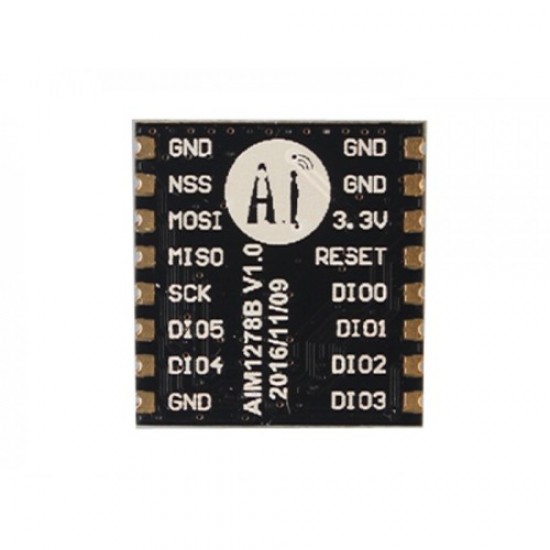 LoRa RA-02 PCB Module
Stock:

10

Model:

LoRa-RA-02-433Mhz-SX1278

SKU:

PL-999
This LoRa 433MHz module designed by AI-THINKER, which based on the chip SX1278. The SX1278 RF module is mainly used for long-range spread spectrum communication. It can resist Minimize current consumption. Thanks to SEMTECH's patented LoRa ™ modulation technology, the SX1278 has a high sensitivity of -148 dBm with a power output of +20 dBm, a long transmission distance and high reliability. At the same time, compared with the traditional modulation technology, LoRa™ Modulation technology in anti-blocking and selection also has obvious advantages, to solve the traditional design can not take into account the distance, interference and power consumption.LoRa Modules are long range low power RF Modules. Great for IoT applications to send sensor data to the cloud over long ranges.
Developed by Ai-Thinker, the manufacturer of the ESP8266 and ESP32 wifi modules, this Ra-02 LoRa (Long-range Radio) module will take your IoT projects the distance with communication over a long-range spread spectrum. This form of wireless communication results in a larger bandwidth, increasing interference resistance, minimizing current consumption, and increasing security.
This module uses SX1278 IC from SEMTECH and works on a 433MHz frequency. Frequency hopping—which gives you that sweet balance of quality signal transmission will cover a range of 420-450 MHz. This long range wireless capability is packed into a small (17 x 16mm) package and delivered without an antenna.
Features:
LoRaTM spread spectrum communication
+20dBm - 10mW. Stable RF output power when input voltage changed
Half-duplex SPI communication
Programmable bit rate can reach to 300kbps
Support FSK, GFSK, MSK, GMSK, LoRaTM and OOK Modulation Mode
127dB RSSI wave range.
Automatically detect RF signal, CAD mode and super high speed AFC
With CRC 256 bytes data engine
Half hole (castellated hole) SMD package
With metal shielding case
Wireless Standard: 433MHz
Frequency range: 420 - 450MHz
Port: SPI/GPIO
Operating Voltage: 1.8 - 3.7V, default 3.3V
Working Current, receive: less than 10.8mA(LnaBoost closed, Band 1)
Transmit: less than 120mA(+20dBm),
Sleep model: 0.2uA
Working temperature: -40- +85 degrees
Package Contains:-
1 x SX1278 LoRa Module 433M Ra-02