PCF8575 IO Expander Module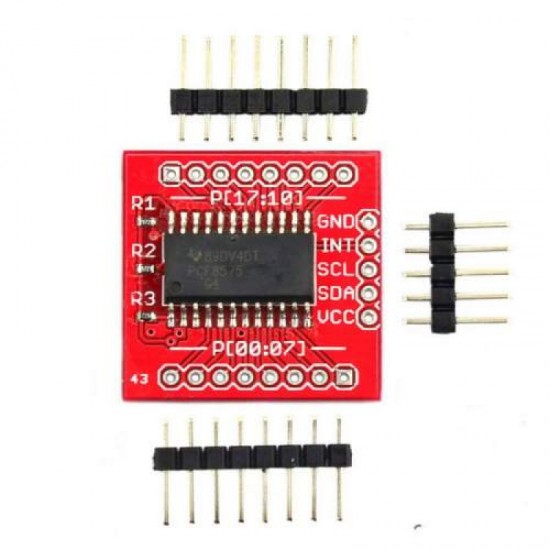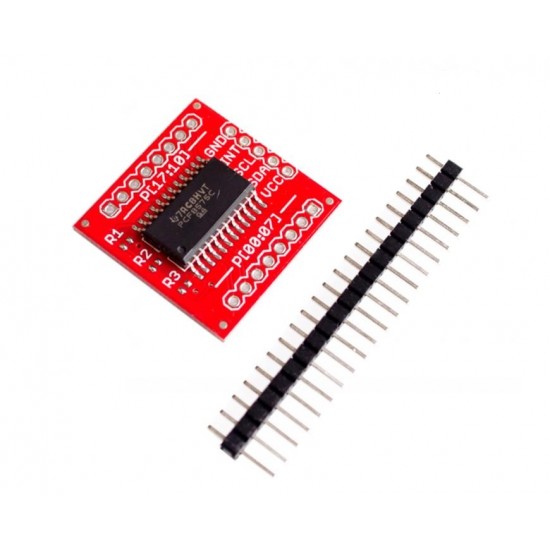 PCF8575 IO Expander Module
Stock:

2

Model:

PCF8575-IO-Expander-Module

SKU:

PL-928
This Module is a simple breakout board for this easy to use expander IC. This PCF8575 module allows the user to expand up to 16 I/O using only two I/O for control.

PCF8575 IO Expander Module Specifications:
Working voltage: 2.5 - 5.5VDC
Working current: 100mA(MAX)
I2C address: 0x20(default),can be modified by soldering A1 and A2 selection pads.
16 individually addressable pins.
Each pin configurable for input or output.
Open-drain interrupt output pin for input change interrupt.
Great for Arduino UNO R3 and other MCU to control simple relay, buzzer, button, led.
Datasheet:
http://www.ti.com/lit/ds/symlink/pcf8575.pdf