ISD 1820 Voice Recording Module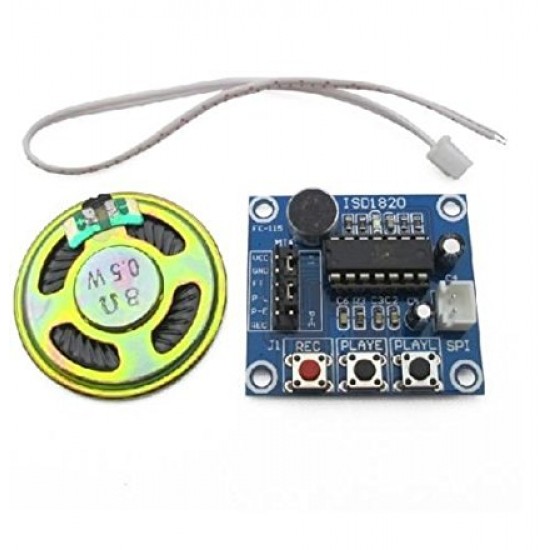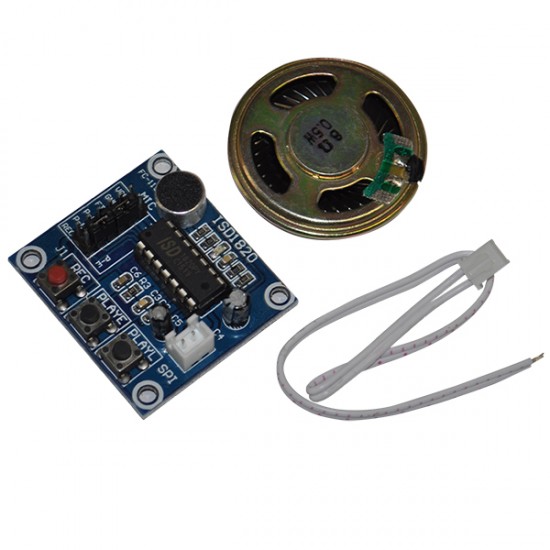 ISD 1820 Voice Recording Module
Stock:

10

Model:

ISD-1820-Voice-Recording-Module

SKU:

PL-921
ISD1820 Voice Recording module board is based on ISD18B20, which is a single-chip single-message record/playback device. Recordings are stored into on-chip non-volatile memory, providing Zero-power message storage. With the embedded Flash memory employed, data retention up to 100 years and typical 100,000 erase/record cycles can be reached. Time for recording is 8-20 seconds.
Features:
Power Input: DC 2.4-5.5V .
With internal audio amplifier, this board can drive 8 Ohm 0.5W speaker directly.
Microphone is on board.
Board dimension: 54mm x 38mm.
All the pins of ISD1820 are extended out with an connector, which can powered and controlled by microprocessor directly.