24V Relay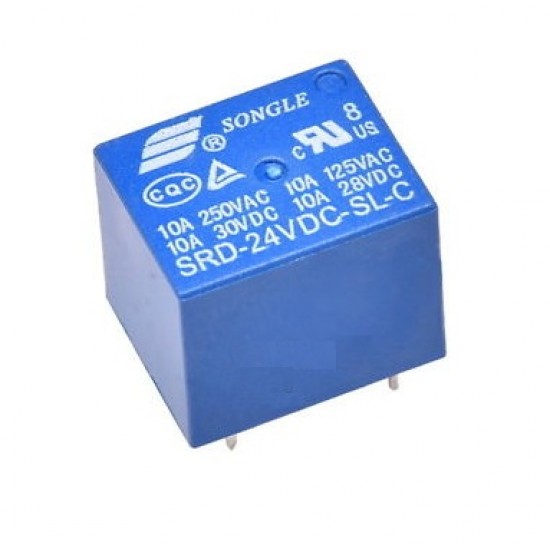 New
24V Relay
Stock:

4

Model:

24v-Relay

SKU:

PL-1036
24 Volt 10 Ampere Cube relay
This is a sealed 24 volt High quality Single Pole Double Throw (SPDT) Cube Relay. This relays can be used for switching High voltage 230 Volt devices and has current rating upto 10 ampere.
This is a perfect relay if you want to switch low power devices upto 1000 watts. Ideal for using in your academic projects and for small device switching.
Specifications Of 24 Volt 7 Ampere Cube relay:
Coil Voltage: 24 Volt DC
Rated Coil Power: 360 mW
Contact Form: SPDT
Max Switching Voltage: 277 VAC & 125 VDC
Maximum Current Rating: 7 Ampere
Maximum DC Voltage Rating: 28 Volys
Service Life: 10 Million Operations
Pin Count : 5