BD140 - PNP Si Transistor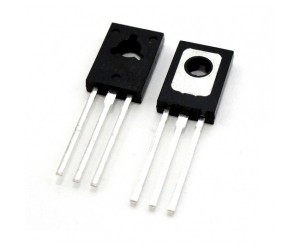 Product Images shown are for illustrative purposes only and may differ from the actual Product. Due to differences in PCB manufacturers, colours, pin mappings, markings & packaging of products/PCBs may also differ from those shown above.
The BD136, BD138 and BD140 are silicon Epitaxial Planar PNP transistors mounted in Jedec SOT-32 plastic package, designed for audio amplifiers and drivers utilizing complementary or quasi-complementary circuits. The complementary NPN types are the BD135 BD137 and BD139.
Datasheet:
Discuss about this product here